Welcome!
ALRO Holdings is a corporation that develops super powerful tools to help your business. We help you to showcase your app or portfolio of apps, present your ideas to us and have them developed for your customers. We are the IT-BPO company of the future.
About Us
This is why we're awesome! (and maybe Cool :)?)
High Quality Programming
We provide wide range of programming development: C, C++, Java, Python, PHP, Symfony, Cake PHP, Node.js, HTML5. In addition, we have a wide scope on .NET compact framework.
Business process outsourcing (BPO)
We provide both back office and front office outsourcing. Including, customer service/support, inbound and outbound sales, market research, appointment scheduling, and technical support.
SEO and SMO
We provide experienced technical skills in Search engine optimization (SEO) and Social media optimization (SMO). Including, cross platform marketing.
Meet Our Team
The behind the magic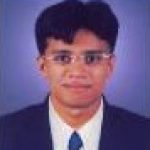 Vaghela P.
PBN SEO & SMO Manager
Vaghela P. has over 6 years of experience in SEO, SMO and PBN set up. He's the most experience member of our team in this field.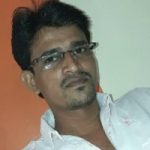 Jagdish B.
Amazon AWS Cloud - Linux Manager
Jagdish has 10 years of experience in cloud management, including Amazon AWS. In addition, he has 12 years of experience with Linux (Red Hat certified).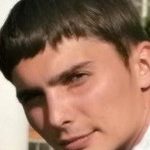 Alexander Vladimirev
Programming Manager
Alexander has 15 years of experience in C, C++, Java, Python, PHP, Symfony, Cake PHP, Node.js, and HTML5. In addition, he is an advanced ruby on rails programmer.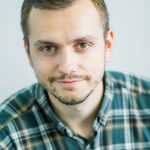 Andrew Thors
Customer Support Manager
Andrew has over 7 years of experience in customer support, including gigs at multiple BPO CS firms.
Services
How do we make it all happen?
C C++ Python Programming
C++ is a general-purpose object-oriented programming (OOP) language that we have a lot of experience in. Over 20 years of total experience.
SEO
Search engine optimization (SEO) is the process of affecting the online visibility of a website or a web page in a web search engine's unpaid results.
SMO
Social media optimization (SMO) is the use of a number of outlets and communities to generate publicity to increase the awareness of a product, service brand or event. Platforms include: Facebook, YouTube, Twitter, Instagram, Twitch, and Pinterest.
Customer Support Management
Customer support is a range of customer services to assist customers in making cost effective and correct use of a product. It includes assistance in planning, installation, training, troubleshooting, maintenance, upgrading, and disposal of a product.
Experience
What do we really know?!
Plans & Pricing
You can change plans or cancel at any time.
Free
Sign Up Now
Skype support
1 on 1 consultation
Website Audit
Website Security Scan
Standard
Sign Up Now
Anti-DDOS protection
Updates to CMS
Updates to Vbulletin
Security Patches
Pro
Sign Up Now
Anti-DDOS protection
Updates to CMS
Updates to Vbulletin
Security Patches
Server Linux Updates
1 on 1 Support
24/7 Emergency Help
Server Management
Windows Management
Testimonials
What others are saying about us (YES, we only put positive feedback up :o)!) - Don't be surprised.
"I must say, when you put good will out there it's amazing what can be accomplished! ALRO is a great company, very helpful."
Arthur Bodolec via Twitter
"You guys rock! I don't always clap for anyone, but when I do, it's because of good quality work. you rock!"
3oheme via Facebook
"You won't regret it. I was amazed at the quality of of the website they set up for me."
Brad Frost via Web
"I would be lost without ALRO. I STRONGLY recommend theme to EVERYONE interested in running a successful online business!"
Gerren Lamson via Twiiter
"ALRO guys saved me time and effort with their services."
Bethany Nuechterlein via Facebook
"It's the perfect solution for our business. Really good prices for upgrades."
Linda Eliasen via Web
"Thanks to your help Alex! we've just launched our 5th website thanks to ALRO."
Iris via Twitter
"The website set up for me is both attractive and highly adaptable. I love it."
Remy Sharp via Facebook
"If you want real marketing that works and effective implementation - ALRO got you covered."
Victinx via Web
Statistics
Here are some awesome facts about our company
Contact
Don't be shy, get in touch with us (24/7)!